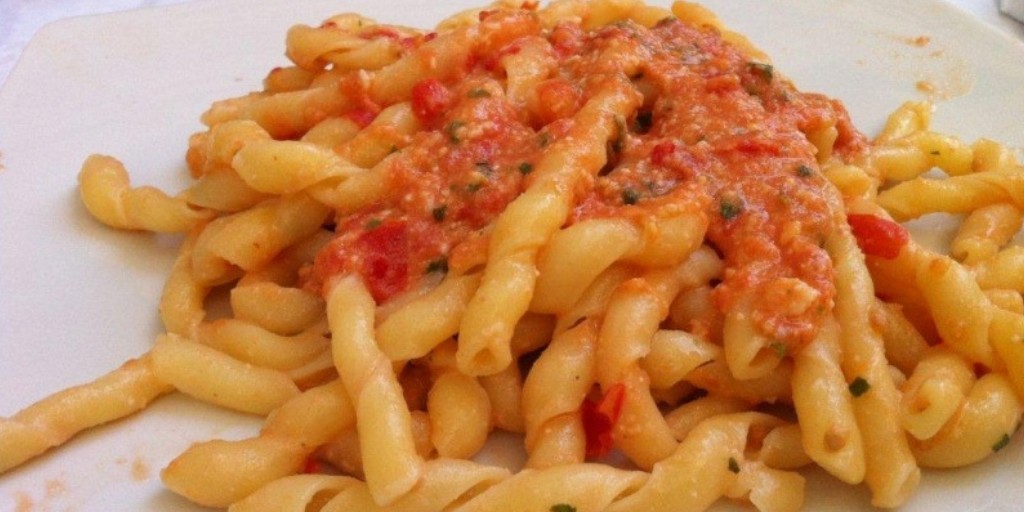 Pasta with Tuna Ragù
Directions
The recipe for pasta with tuna ragu is typical from Trapani, and is not very well known outside of Sicily. It is usually served with the "busiate" that is a type of pasta originating in the province of Trapani. It is a typical dish of this island, where in the summer is the fresh tuna really easily. The busiate with tuna ragu alla Trapanese will help you to make a great impression on any occasion: romantic dinner, an evening with friends or family lunch.
(Visited 43 times, 1 visits today)
Put the garlic in a pan with a bit of extra virgin olive oil and start cooking it.
As soon as the garlic clove is golden, it will have flavoured the oil, remove it and add the tuna chopped into small pieces.
Brown them well and mix with a wooden spoon.
Add salt, pepper, a pinch of chilli, a few leaves of mint and immediately add the tomato sauce.
Cook with a low flame with the lid for about half an hour.
Adjust the salt after tasting and in the meantime boil the water for the pasta.
Cook the pasta a couple of minutes less than cooking time (if you want it "Al dente"!).
Drain well and add it to the seasoning, stirring and mixing everything together.
Stir again, add some mint leaf for decoration and serve it warm!
Recipe Reviews
There are no reviews for this recipe yet, use a form below to write your review