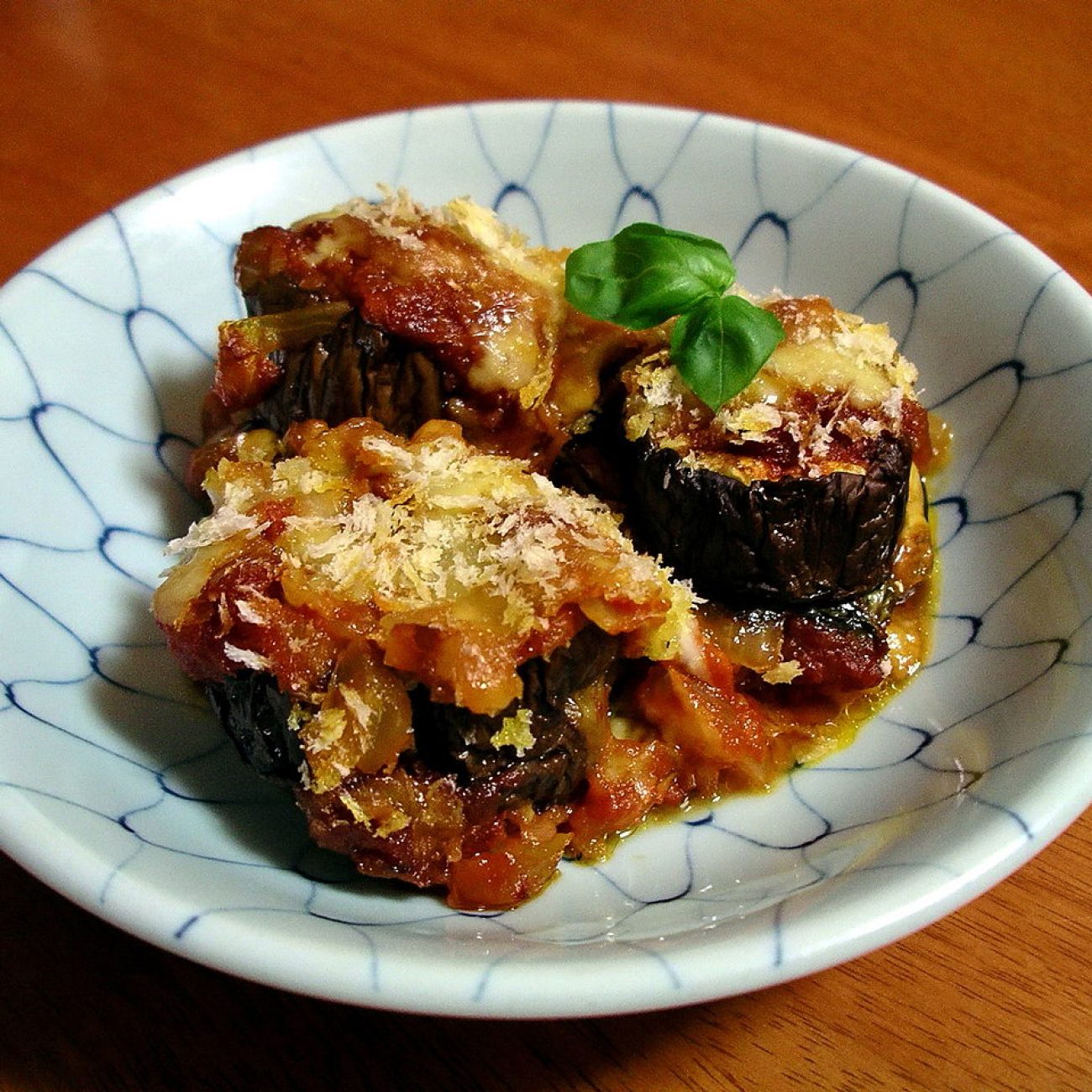 Eggplant Parmigiana
Ingredients
1/2 Cup

Grated Parmesan Cheese
Directions
The eggplant parmigiana – or Parmigiana di Meleanzane – is one of the most typical Sicilian recipes, whose name probably derives from the word "parmiciana" which indicates the wooden strips that make up a Persian blind which recalls the layered arrangement of aubergines' slices. The Parmigiana is a very simple dish to prepare and it contains the most symbolic dishes of the Mediterranean (eggplant, tomato, basil). There are several versions, but the one that we will propose to you is that common in the area of Palermo.
(Visited 39 times, 20 visits today)
Wash the aubergines, dry them and cut them into slices. Put them in a bowl and sprinkle them with a little salt to remove the typical bitterness of aubergines. Let them rest for about 30 minutes.
Meanwhile, prepare the sauce. Pour a little oil into a saucepan and fry the minced onion for a few minutes. Then pour the tomato puree, add salt and sugar, put some basil leaf and simmer for about 30 minutes.
Take the aubergines previously cut, rinse with water and dry well with an absorbent paper towel. Put plenty of hot peanut oil in a pan and when the oil will be boiling fry the eggplant. Once ready, dry them on absorbent paper. We suggest to remove them from the oil once they are golden brown.
Place the aubergines on a baking dish, creating a couple of layers alternating the aubergines and the tomato sauce. Once finished, complete by distributing other tomato sauce into the surface, an abundant sprinkling of Parmesan and some basil leaves.
Recipe Reviews
There are no reviews for this recipe yet, use a form below to write your review