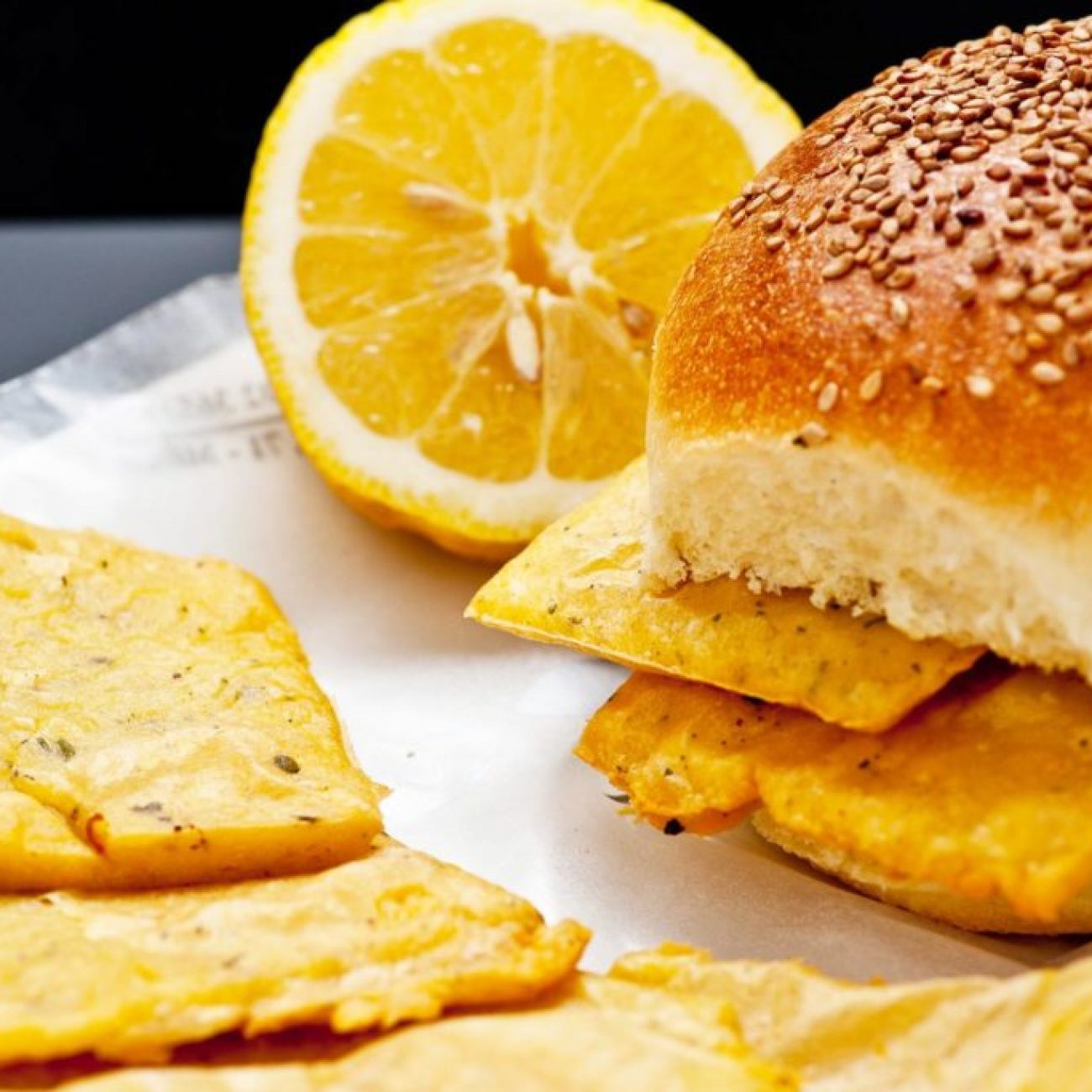 Panelle Sandwich
Directions
The Panelle Sandwich (U' Pane chi Panelle), is one of the most classic and oldest examples of street food in the Sicilian town of Palermo. Cheap and Tasty, you can easily find one of the many "Panellari"  (Sicilian word for "Panelle Maker") wherever in town, almost in every corner of the city center.
(Visited 67 times, 2 visits today)
Melt the chickpea flour in the cold water, with salt and pepper, being careful to avoid lumps.
Cook over low heat, stirring constantly with a wooden spoon (you have to be careful to keep it from sticking to the bottom of the pot), until you get a cream rather soft but very compact. Before the end of cooking, stirring constantly and add the chopped parsley.
At this point spread the mixture on the dinner plates (also fine coffee saucers). The mixture need to be thick 2-3 mm
Allow to cool (you can put them in the fridge!).
Cut them in the shapes that you like the most!
Unstuck Panelle very gently from their recipient and place them in a plate (don't be worried to overlay them)
Fry the Panelle (possibly in the fryer, or in a deep pot) in hot oil. When they are golden, take them off the oil and put them on paper towels.
Cut the sandwiches and put 3-4 Panelle in it, sprinkle with some fresh Lemon and Enjoy your original Panelle Sandwich!
Recipe Reviews
There are no reviews for this recipe yet, use a form below to write your review